Getting your commercial building ready for the new year is high on many building owner's to-do lists. While your home's decorations might be in place, having your commercial building painted and maintained may still be on the docket.
For many commercial property owners and managers, Winter in the Houston area is the ideal time to schedule an interior painting project. While you're weighing the pros and cons of hiring a commercial painting company to tackle your next project, take a look at these 5 benefits to working with a commercial painting company.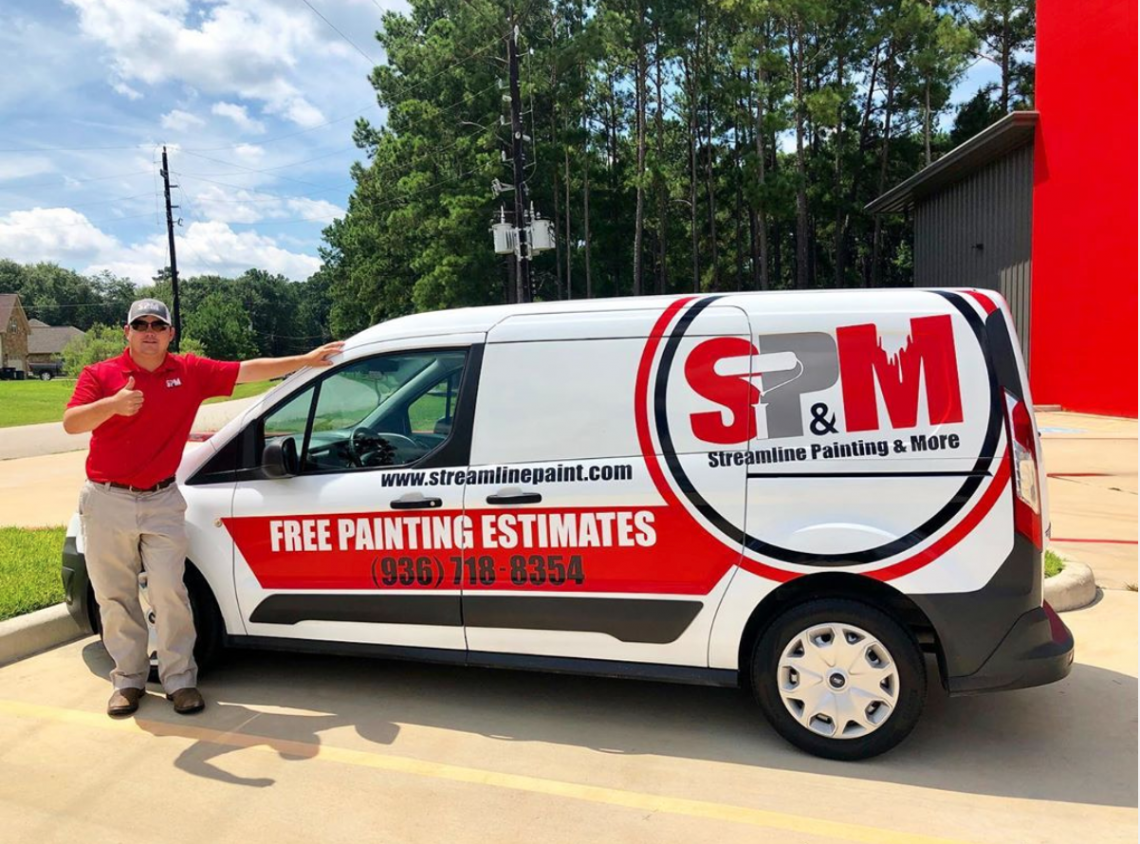 Professionals Get The Job Done
When it comes to running a business, interruptions to your daily structure can throw off production and the flow of your employees. When the work on your building needs to be completed without distraction, the only sure option is to hire a commercial painting company.
Many professional painters offer services to complete the necessary updates to your building in a manner that will minimize disruptions to your day to day operations. Many use smaller teams to avoid heavily populated areas or work on the project around your normal business hours. Both are ideal options for when social distancing is at the forefront of your mind.


The Right Tools for the Job
Commercial painting companies have access to tools and equipment that are up to date and can stand up to any painting project your building needs. From paint technology to application tools. Professional contractors have the resources to use this equipment in ways that allow your project to be completed smoothly and on time. 


Knowledge is Power
One of the greatest reasons to hire a commercial painting company to complete your next project is knowledge. The years of apprenticeship and experience commercial painting companies can provide their clients simply is unrivaled when it comes to understanding paint and application processes. 
Hiring a knowledgeable commercial contractor can produce a good looking building, but also provides a well protected property with paint that will last as long as possible. Understanding how different paints adhere to your surfaces will ensure that the correct paint is used every time. This will saving you money in the long-term.


Prioritize Safety
Whether it is before, during, or after your commercial painting project is complete, professional contractors understand that safety has to be a high priority. From an inspection, your project manager will be able to determine if there are structural issues with your building that will need to be repaired before applying a protective layer of paint. 
During the painting process, commercial painters will spare no expense to ensure that the project site is safe. They will also see to it that both your building and everyone inside is protected. In fact, commercial painting contractors come with liability insurance as well as warranties on materials and labor. So if there is an issue during or after the project is complete, you can relax knowing that you are covered.
Increase Property Value
For commercial building owners in the market to sell or increase rent value, painting is one of the most cost-effective ways to boost your property value. A fresh coat of paint not only conveys the care that you have placed in your building, but can attract potential buyers to your building.
The important thing to remember when painting to sell is choosing the right colors to attract the largest pool of buyers possible. Thankfully, commercial painting contractors are experienced in choosing color schemes that are most appealing to buyers. With their insider knowledge of current color trends, and tried and true hues that have stood the test of time, commercial painters have the edge. 
When choosing whether to work with a commercial painting company, the question isn't should or shouldn't you, but which company should you choose. When considering which painting company to hire, consider that our team of professional painters come with a satisfaction guarantee, are licensed, and insured for every project that we tackle.
At Streamline Painting & More we strive to exceed the expectations of our clients. The reason we are known as one of the best painting contractors in the Conroe, Woodlands, Spring, and Houston areas is because we provide excellent service every time. For a free estimate and an explanation on our services, please call and set up a consultation this winter season.