Brick-and-mortar businesses have faced some of their most challenging times during the Covid Pandemic. Some physical stores already strained by online competition have been deemed unnecessary and shuttered in many states.
In some luckier locales, like Houston and most of Texas, where small shops are open for business, owners face a different set of challenges. The desire to shop close to home and avoid crowds has buoyed demand for small, local shops, and businesses have seen an increase in competition for foot traffic.
If your business can operate under your city and state's pandemic orders, maintaining an attractive and clean storefront can help your shop stand out to customers. Upping your curb appeal is a tried-and-true way to invite clients and customers inside. To keep your business at the forefront of customer's minds, check out these simple yet cost-effective ways to make improvements to increase your curb appeal.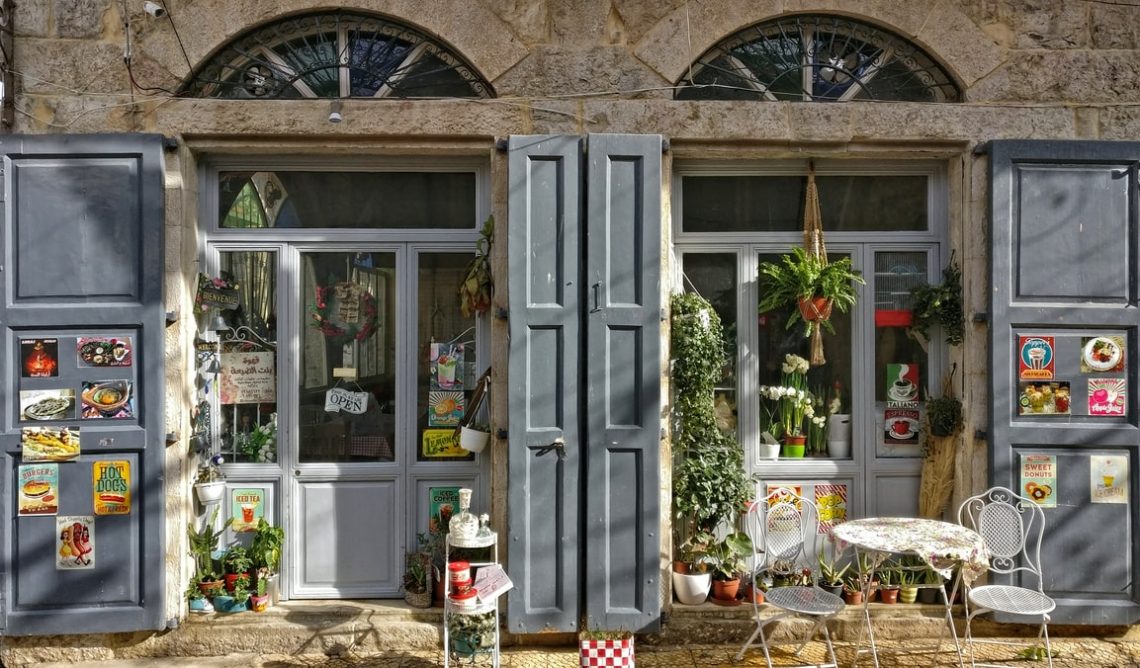 Take Inventory
The first step in making updates to your storefront is to take a step back and look at your space. What catches your eye? What seems dull or faded? Picture your space as you want it and begin with the changes that will bring about the most impact. A cheap and easy way to improve the space is simply to remove things that don't belong or detract from your vision.
Regular Cleaning
 Though it may seem unexciting, cleaning your outdoor space is the best way to boost your curb appeal. Regular cleaning, such as window washing, gutter cleaning, picking up trash, and removing weeds, communicates attention to detail and care for those with whom you conduct business.
Surface cleaning, including pressure washing your walkways and building, can remove built-up dirt or grime and freshen up your space rather quickly. Not only will your space look refreshed after surface cleaning, but it will also prevent moss and algae growth, which is important for your building's structural integrity.
Exterior Touch-Ups
If your building gets direct sunlight, you may have noticed some fading to your painted surfaces. Weathering such as cracking, peeling, fading, or even water damage to these surfaces are indicators that it is time to repaint.
When touching-up your exterior paint, consider seizing your opportunity to rebrand or have your storefront updated to match your current branding. Making a change to your building can generate positive attention to your business by creating a buzz about your updates.
Update Fixtures & Hardware
Final touches to your storefront can include an update to fixtures and hardware. If you have light fixtures that are weathered or dated, a good cleaning or repainting can bring them back to life. If there aren't light fixtures in your space, consider installing some to add depth to your area. Installing large building numbers for deliveries is not only practical but adds an element of sophistication to your space.
Front door hardware can also be incorporated into these updates. Small details like these can set your building apart. If you have decorative fencing around your building, it is best to match your fixtures and hardware so that there is a cohesive functionality between these pieces.

Seating Area
Adding benches and chairs can create an immediate focal point for your storefront. A welcoming feature that invites people to sit and stay awhile is an easy and economical way to improve your space. The beauty of benches is that they can go virtually anywhere, but they should be visible and accessible for your customers.
Add Some Greenery 
Incorporating plants into your outdoor space brings a fresh addition to your space. If you have landscaping, well-maintained lawns and planter beds can positively influence how people feel about your business before ever stepping inside.
For those with smaller spaces, we recommend portable planters or decorative pots with low maintenance varieties to fit your color scheme and lighting conditions. Mixing colorful flowers or long grasses can easily incorporate more color and flair.
Keep up with the Seasons
While our generally mild winters (this month, notwithstanding) and our lack of four seasons may not feel festive, businesses all around Houston find imaginative ways to draw positive attention by planning displays for the seasons and holidays. Think of your storefront or front window areas as a canvas to celebrate any festivity or cause that you want the public to know about. The flexibility of displays makes modifying and keeping your building updated an easy way to demonstrate the care you bring to your business.
If you are unsure where to start to boost your curb appeal you can always find expert advice. Scheduling a virtual walk-through and quote is the first step to complete a project. As most painting contractors are gearing up for the busier months, now is the best time to set a free estimate to get your next project on the books.
At Streamline Painting & More we are committed to understanding your vision for your building and making it come to fruition. Our team of full-time painters is licensed and equipped to clean, resurface, and, of course, paint any area of your business. Contact us today to set up a free estimate and have your building ready for Spring.