Whether you just moved into your own commercial or industrial space or you are looking for a revitalized look for your building, there are a lot of considerations to think about when you are getting an exterior estimate. Does your building need painting and/or cleaning? How do I find the right contractor for me? What should an estimate include? If you are curious about any of these questions and more, you've come to the right place! At Streamline Painting and More, we want you to understand the ins and outs of getting an exterior commercial estimate for your building.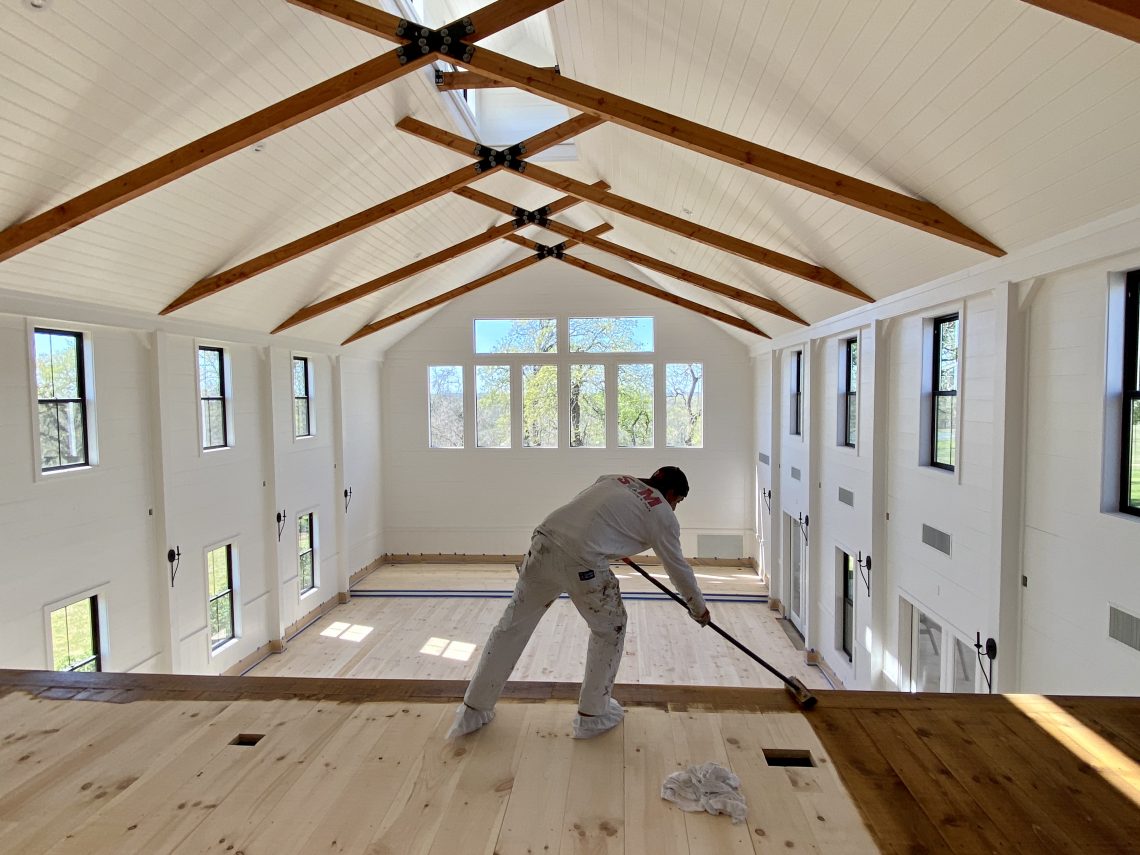 What to look for in a contractor
If you've found this blog, chances are that you have decided that the exterior of your commercial or industrial space is in need of professional help. The first thing to note is if you need cleaning and painting. If that is the case, it is beneficial to find a painting company that can provide you with both services.
We recommend that when looking at contractors, you look up their online reviews. Many companies will have reviews on their website, but keep in mind they will probably only post their most glowing reviews. We suggest looking on Google, Yelp, or social media to see all of their reviews.
Once you've found a contractor with generally positive reviews, it is time to explore more of their website! On a well-made website, companies will list their professional qualifications, associations, and designations. Look to see if they are fully licensed and if they follow OSHA guidelines. These last two are especially important when looking for somebody to work on your commercial building because you do not want to be liable for any potential mistakes or injuries.
If a contractor appears to be a good fit, the next step is to reach out for an estimate and ask any other questions you might have about them or why they think you should choose their company. This initial conversation can also be important because you will get a sample of what it is like to work with that specific company. If the initial conversation is off-putting, it may be a sign to continue your research phase.

What to expect during the consultation phase
When you reach out to a painting contractor, there are some key things you will want to have on hand: a general idea of the size of space you want worked on, what you envision the space to look like, colors or textures you may want to be applied, and a general timeframe for the project. This will help the contractor and your business to be on the same page so they can answer any questions you have more thoroughly.
Remember that a consultation is a perfect time to ask any questions you may have. You can think of it as a mutual interview where you and the contractor are deciding if the partnership will work. If you aren't sure about what questions to ask, no worries! We have some to help you get started.
Are you properly insured, licensed, and bonded?
This information will likely be on their website, but it is helpful to ask them directly.
What brands of paint do you use?


If your company is going to be spending a good amount of money on new paint, you want to make sure your contractor is using high-quality brands that will last for a long time.

Do you offer a warranty?


Be sure to get the warranty in written copy because that is the only way to ensure the company has to follow through on it.

Can you show proof of everything?


Any reputable company will have no problem providing you with proof of insurance, licenses, warranties, etc. If they give you the go-around, it may be best to find another company.

What is included in an estimate?
When a painting contractor is figuring out their estimate, they are taking many things into consideration, including how much paint will be required, the cost of other supplies, and how much labor will go into the projectS including site preparation, application, and cleanup. It is very important to note that an estimate is just that: an estimated cost. It is not a final or exact number and is subject to change depending on how the project shifts as it is in progress. Trusted painting contractors do their best to stay on track with their estimates, but they can not predict unforeseen circumstances.
Remember: if the estimate seems too good to be true, it probably is. It is wise to spend a little more money to get a reputable contractor that will do a great job and make your commercial or industrial building look great!
How can Streamline Painting and More help me?
If you live in Houston, Spring, The Woodlands, or Conroe, Streamline Painting and More is your best option for commercial painting and cleaning. We bring over 25 years of combined experience between our expert painters and owner and we provide an estimator and project manager for all projects. Contact us today at 936-718-8354 or visit our website for a free estimate today!