Exterior Painting in Conroe and The Woodland, TX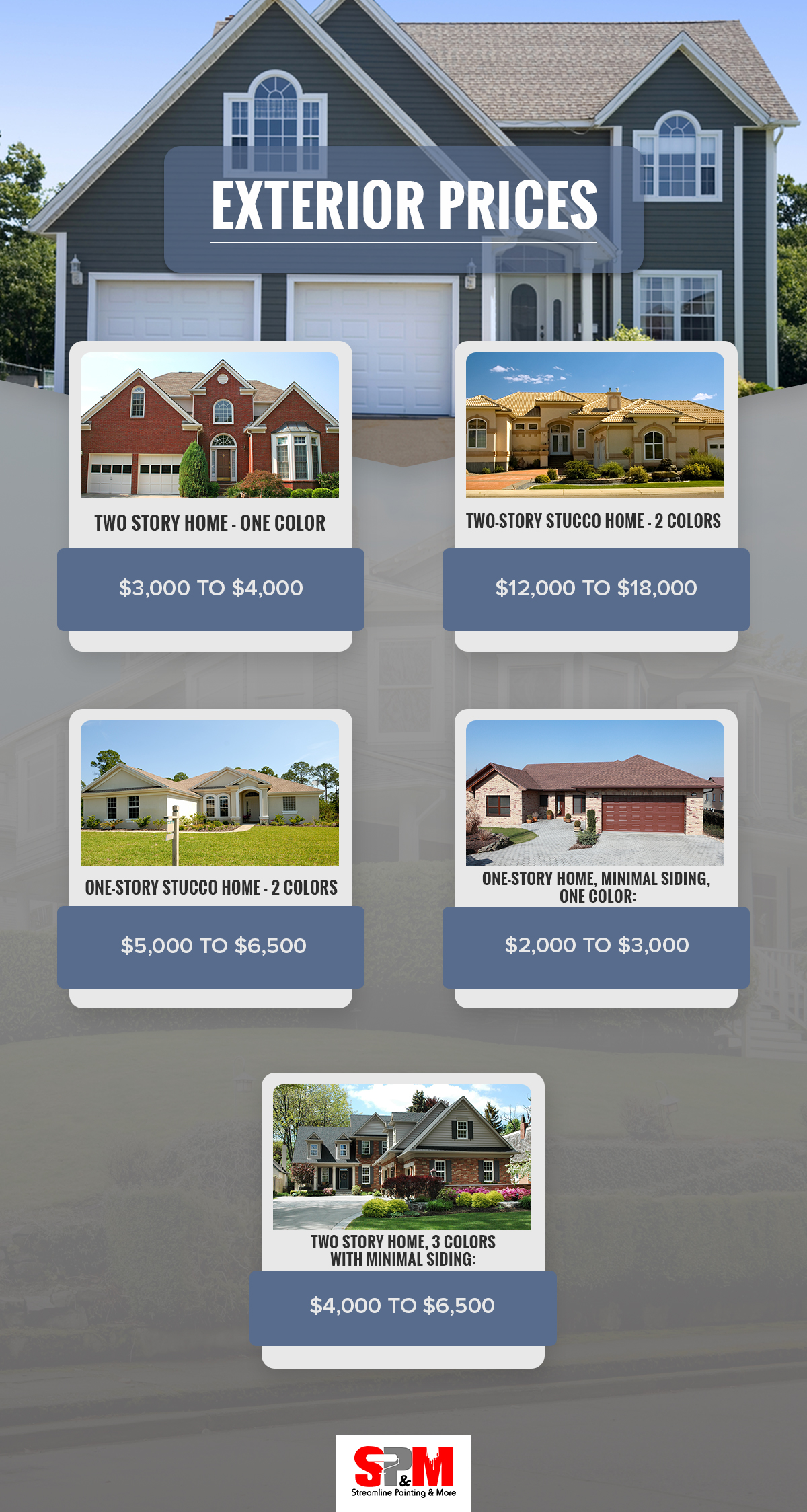 A high quality, freshly painted exterior is guaranteed to add both instant curb appeal and long-term value to your home or business. Our guaranteed exterior painting and staining services include but are not limited to the following:
Barns
Fences
Garages
Guest Houses
Sheds
Stucco
Siding
Brick
Concrete Staining
Our painting contractors work smarter, maintain the highest quality standards in the industry, and stand behind their work 100 percent, helping you avoid many costly problems associated with inferior preparation, materials, and methods:
Peeling Trim
Moisture sits on trim, constantly heating or freezing and thawing. Once the paint begins to peel, your home is exposed to the weather and requires trim replacement, which can be very costly.
Peeling Siding
Many homes are painted with a very thin layer of substandard paint, requiring siding replacement or repainting after only two to four years instead of five to seven years.
Cracking
Builders often use inexpensive, low-quality caulking when painting homes instead of siliconized acrylic caulking. As the temperatures changes and your house expands and contracts over and over again, the caulking breaks down, moisture enters, and rotting begins.
Fading Or Chalking
Our blazing hot Texas sun blasts your home with UV rays, breaking down the resin in the paint — the primary paint component that protects your home. Without proper protection with a high-quality paint and primer, and ideally a second coat on sides that experience the greatest sunlight, moisture enters boards and requires costly replacement.
Nail Holes
Builders often just paint over nail holes to save time, instead of caulking them first. Moisture can sit in these holes, causing boards to swell and require replacement.
A Guarantee As Big As Texas
At Streamline Painting and More, it is our pleasure to offer each and every customer a 100 percent satisfaction guarantee on every project. More than that, we extend a two-year, full, all-inclusive warranty for your project to make sure the satisfaction lasts longer than it takes us to clean up our gear. Give yourself some time to really look at your home or business to make sure our professional painters met your expectations – and then exceeded them!
Furthermore, our team has been recognized as a Top Rated Local® Painting Service in Conroe, Texas, because we focus on quality, value, and timeliness, as well as customer experience and satisfaction. Our team is punctual, observant, and diligent.
Free Estimates For All Exterior Painting Projects
Ask for your free consultation today, and learn how Streamline can help you avoid the need for costly future repairs as well as fix any existing problems you may have with our full-service exterior and interior painting services. Get in touch with our professional painters by following the contact button below. We provide free estimates for all projects.
We Proudly Serve Residents In Conroe, Texas, And Surrounding Areas:
Conroe
Huntsville
Magnolia
Montgomery
Oak Ridge
Spring
The Woodlands
Willis
"I had them paint the exterior of my home and was very pleased with the work they did. They did all the work on schedule and very professional."
– Mark M.